Eye of the storm - Taiwanese Art Today (l'œil du cyclone)
DURATION:
2022-10-07 ~ 2023-01-07
VENUE:
le lieu unique
ADDRESS:
2 Rue de la Biscuiterie, 44000 Nantes, France
Visit Website
---
Exhibited Artworks & Videos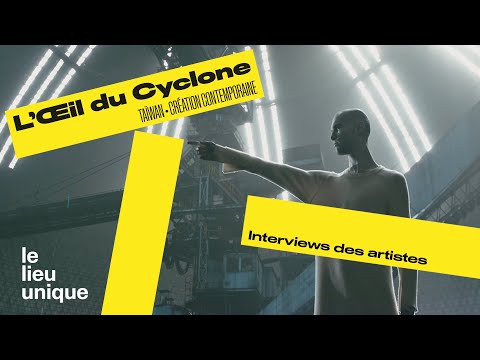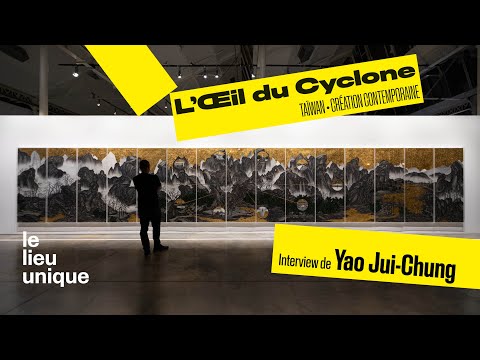 ---
The exhibition Eye of the Cyclone ("L'œil du cyclone") explores Taiwan's vibrant and diverse contemporary art scene, echoing the daily concerns of its population, as well as the interactions between the island and its environment.

Like the eye of a cyclone – a calm zone amidst raging elements – Taiwan occupies a major geostrategic position in the Asia-Pacific region, and is at the heart of highly sensitive global points of contention. Although its inhabitants live somewhat serenely, their awareness of political tensions, a feeling of instability, and always being on high mental alert for danger are reflected in daily life, in education, and in regularly practiced exercises to prepare for air attacks. Like this metaphor, the works in the exhibition evoke life in the middle of a storm.

This exhibition presents ordinary, everyday life where celebrations and disaster coexist, and lingers on the interactions between the individual and the collective in our globalized world. How should we react to environmental change, or to being tossed about by surrounding political storms? How are we to form an opinion in a whirlwind of information that mixes fact and fiction?

Somewhere between tradition and anticipation, these fifteen works by contemporary artists (videos, sculptures, paintings, installations, and scale models) paint a cultural portrait of Taiwan while exploring the frontiers of contemporary imagination.
---